Alvaston Moor Academy is committed to safeguarding and promoting the welfare of children and young people and expects all staff and volunteers to share this commitment.
Stop Bullying
Safeguarding Concerns
We are fully committed to ensure that consistent and effective safeguarding procedures are in place to support families, children and staff at the Academy
If you have a concern about a child outside of school hours, including school holidays, please contact Children and Young people's services on 01332 641172
These professionals in school are all here to help:
Mrs Matthews
Director of Safeguarding/Child Protection
School health service within Alvaston Moor Academy:
Alvaston Moor Academy work in close partnership with the Specialist Community Public Health Nurse team and benefit from school drop ins and arranged appointments on a weekly basis. These are delivered by our current school health team which consist of Joanne Mitchell, Diane Smith, Terrie Bottomley and Debbie Adams. The school health service provides an opportunity for students to talk about a range of topics such as sexual health, relationships, emotional health, drug and alcohol use and physical health. Please see below a You Tube clip on what to expect if your child attends a drop-in session with the school health team:
There is also an option for students to attend a virtual school nurse drop-in service. The service is for children aged 13-19 years, it's available each weekday from 3pm until 5 pm and it's an Attend Anywhere video consultation with a member of the school nursing team.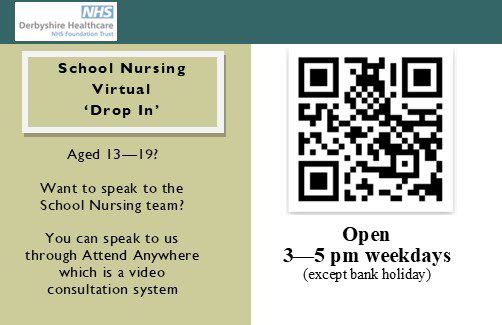 In addition to the above, students and parents can access 'ChatHealth' if:
You are a student aged 11-19 and want advice or have any worries about sexual health, relationships, emotional health, drugs and alcohol use or physical health, text the Young People's ChatHealth service on 07507 327104
If you are a parent or carer for a child aged between 0 -19 and want advice or have any worries around bedwetting/soiling, concerns about hearing or vision, emotional wellbeing, behaviour or speech concerns, you can text the Parents and Carers ChatHealth service on 07507327754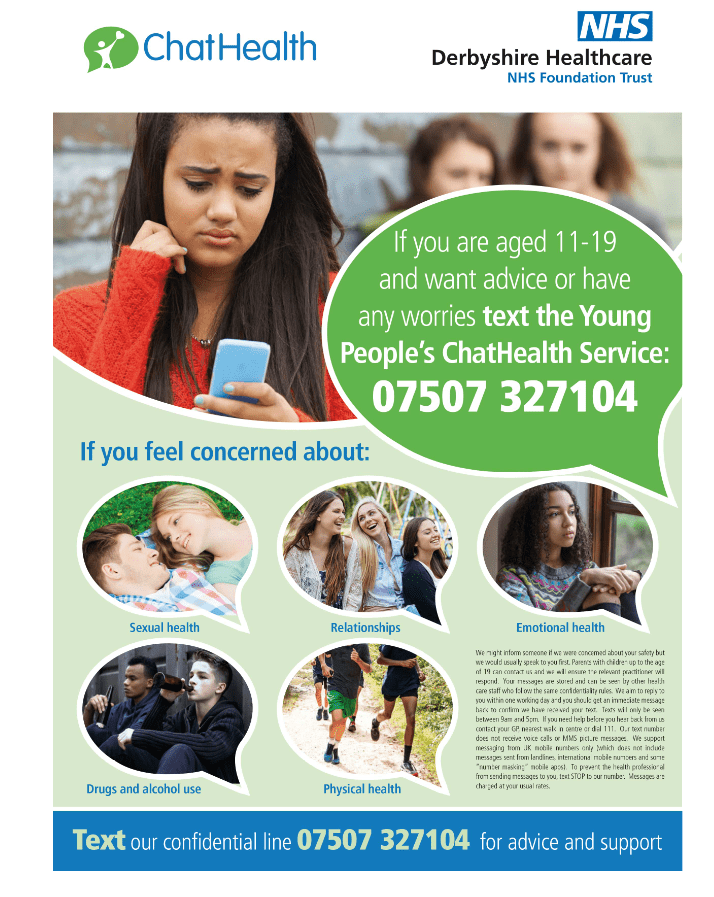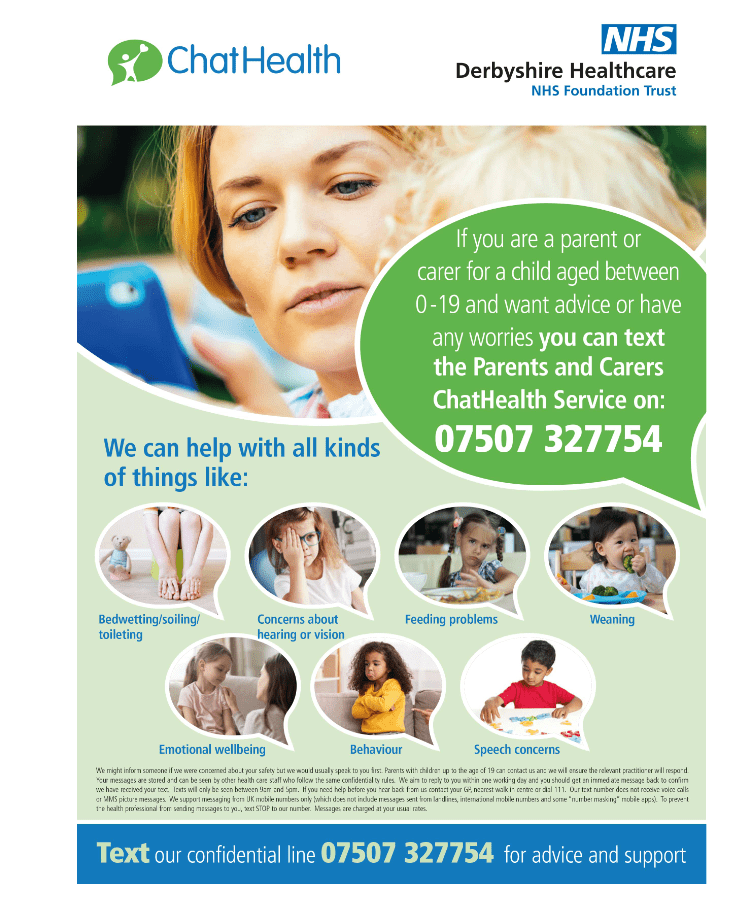 Keeping your child safe online

What harms might my child experience online?

Child sexual abuse

Radicalising content

'Sexting' (youth -produced sexual imagery)

Cyberbulling

Age-appropriate content and parenta

l controls

Suicide content

Support for children