Our enrichment programme provides opportunities for students to explore new interests, challenge themselves and have a lot of fun.
Thursday afternoon enrichment for Year 7
Every Thursday afternoon Year 7 students take part in enrichment activities from 2pm – 3pm. At the beginning of each term students will choose the enrichment activity they wish to take part in for that term. There are a wide range of activities to choose from that include sport, the arts and craft.
Extra Curricular Timetable for Term 1
Includes both Lunch and After School Activities
Duke Of Edinburgh
About
The DofE is a life-changing adventure you don't want to miss.  It's about going the extra mile – learning new skills for work and life, getting fitter, helping others, and exploring the countryside.
Adventurous, caring, sporty, creative… however you might describe yourself, the DofE is for you. Anyone of the age of 14 to the age of 24 can take part. There are three progressive levels of programmes which when completed lead to a Bronze, Silver or Gold DofE Award. To achieve either your Bronze or Silver Award, you'll need to complete your own programme of activities in these four sections:
Volunteering
Volunteering gives you the chance to make a difference to people's lives and use your skills and experience to help your local community. You can use this opportunity to become involved in a project or with an organisation about whom you care.
Skills
Developing a skill helps you get better at something you are really interested in and gives you the confidence and ability to use this skill both now and later in life.
Physical
Doing physical activity is fun and improves your health and physical fitness. There is an activity to suit everyone so choose something in which you are genuinely interested.
Expedition
As part of the award, students will complete an expedition as part of a team within a rural environment abiding by the 10 conditions that all students are assessed on. Alongside the expedition, students will also be working towards completing an aims project focusing on a specific topic. For example, looking at what local wildlife they can identify or what buildings of interest they can identify. To ensure the safety of students on expedition, all students will be provided with training in: First Aid, Camp Crafts, Orienteering, Tent Assembly, Rucksack Packing and Food and Nutrition. If a student has not received the training or is not deemed competent by the DofE Manager, then they will not go out on expedition. This section is assessed externally, and a decision made at de-brief on the final day of expedition as to whether the students have evidenced their competence.
Award Timescales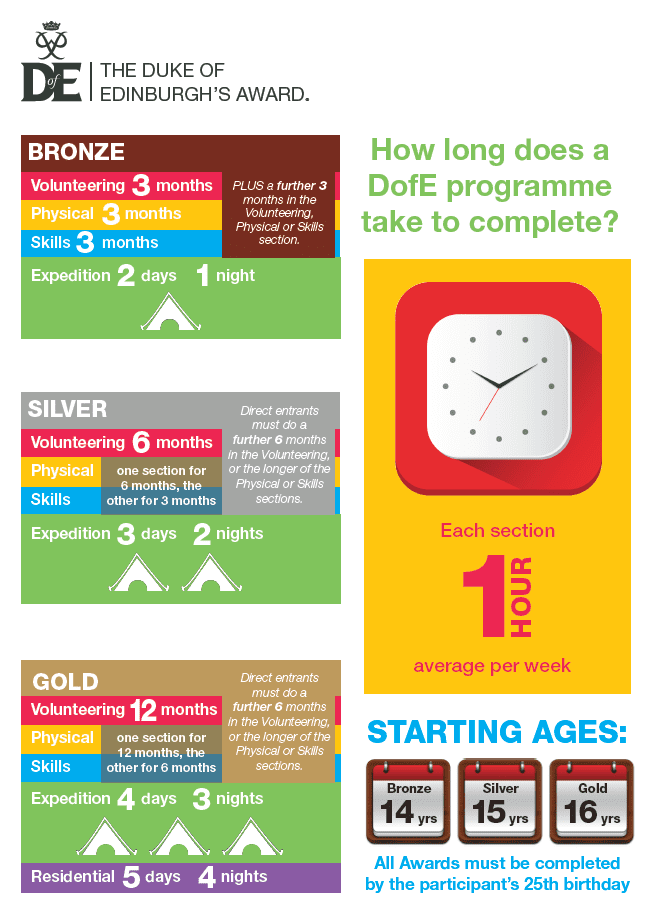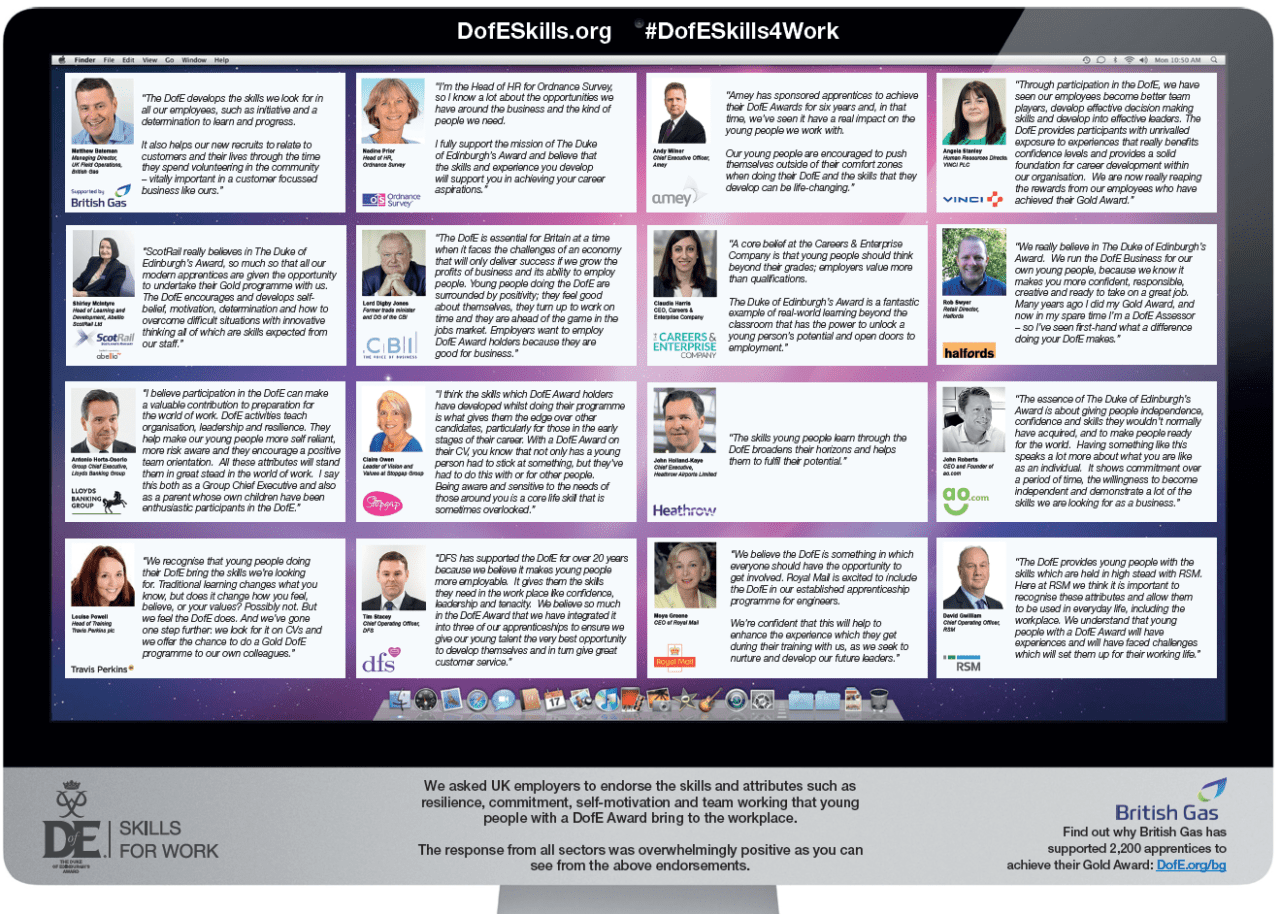 Resources
Please find below links to useful documents that will be used throughout the programme:
Links